Technology resources
Note: This page is frequently updated. It is by no means complete.
This page focuses on Facebook groups and websites of NGOs, volunteer groups, think tanks, and programs serving and/or discussing refugees and the use of technology to support them. Links to Facebook and/or websites are just below the organizations' descriptions. Descriptions are from their Facebook page, unless noted.
"ICT4Refugees - A report on the emerging landscape of digital responses to the refugee crisis," published in June 2016, is a look at technology use in Greece, Turkey, and Jordan.
"Mapping Refugee Media Journeys: Smartphones and Social Media Networks," published on May 13, 2016 by The Open University and France Médias Monde, is a survey and critique of the digital technology the serves (or doesn't) refugees.
"For refugees seeking to reach Europe, the digital infrastructure is as important as the physical infrastructures of roads, railways, sea crossings and the borders controlling the free movement of people. It comprises a multitude of technologies and sources: mobile apps, websites, messaging and phone calling platforms, social media, translation services, and more. The smartphone is an essential tool for refugees because it provides access to a range of news and information resources that they depend on for their survival. Access to digital resources plays a crucial role in the planning and navigating of their perilous journeys, as well as in their protection and empowerment after arrival in Europe. But despite their utility, mobile phones have a paradoxical presence in the lives of refugees – they are both a resource and a threat. The digital traces that refugees' phones leave behind make them vulnerable to surveillance and other dangers. The research on which this report is based was conducted collaboratively by The Open University and France Médias Monde between October 2015 and April 2016. Our aim was to assess whether the provision of news and information for refugees was adequate to their needs. So much is written about refugees but little by or for them. Their voices often get drowned out in the cacophony of media and political debate about how to tackle "the refugee crisis".
To simplify searching, there are four sections:
General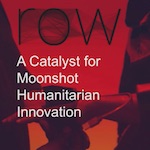 Refugee Open Ware (ROW)
OUR VISION is to harness advanced technology, co-creation and open innovation to reduce suffering, fulfill basic needs, and accelerate inclusive development in fragile and conflict-affected areas.
OUR MISSION is to catalyze investment in humanitarian technology, innovation and entrepreneurship, with and for conflict-affected communities.
We seek to maximize the social return on this investment by integrating it into long-term economic development strategies. Specifically, we believe conflict-affected countries can leapfrog historical development pathways by grasping the opportunities of the next industrial revolution, which could generate the greatest economic transformation in human history.
ROW creates opportunities for conflict-affected communities to participate in this revolution, through R&D, training and startups that leverage the technology driving it – technology such as robotics, artificial intelligence, 3D printing, the internet of things, brain-computer interface, and virtual/augmented reality.
At its most fundamental level, our approach is to promote peace and stability through dignity and purpose. We focus on fragile and conflict-affected areas, where instability has resulted in unfathomable deprivation and suffering, and where vicious cycles of violence, poverty and disaffection are most challenging to break.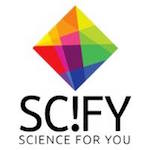 SC!FY
Bring cutting edge technology  into everyday life for free:
- Devise and implement open, freely accessible , complete informatio n systems and offer them freely to the public..
- Combine the skills of scientists  and industry experts for our products, under continuous  interactio n with the public (e.g., consumer groups, other NGOs, the public sector, the industry).
-Offer our products, including all design and implementa tion details, to all and actively support the reuse and extension of the offered technologi es into new products.
Note. SC!FY is based in Greece.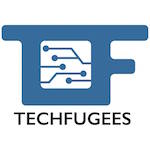 Techfugees
This group is a tech community response to the European refugee crisis, involving a network of concerned individuals and organizations. Techfugees is a Minimum Viable Product, starting with a community sharing information about tech and startup responses to the crisis. Please post projects, products, hackathons, events, etc relevant to the topic. Please do not use it as a platform for opinion, but more SOLUTIONS.
Techfugees is a way for tech people to interact with this urgent crisis. Its SUCCESS will be judged on getting the tech community involved and engaged with the problems faced by refugees. Therefore, Techfugees aims to create LINKS with existing refugee groups, charities, NGOs and refugees themselves to create a BRIDGE between these two worlds.
[Techfugees has created a Hackpad workspace to coordinate "the response of the tech industry to the European Refugee Crisis... The refugee crisis is complex... and so is the tech industry response to it. A lot of people are building a lot of things all across the world, much of which is duplicated or never makes it to deployment. Before you build anything yourself, have a look at other things people are doing, and rather than starting something from scratch consider helping someone else, or better, volunteer for an NGO where your skills will be useful immediately." Key points include:
As well as helping refugees directly, you should see if you can help NGOs.
Don't build anything unless you have ongoing contact with a real user you can test it with.
If you are building something for refugees, how are they going to find out it exists?
Remember that there may be significant risk to life, and therefore anonymity/privacy for refugees may be critical.

Facebook -- Community, Public group
Website
Video - "What is Techfugees?"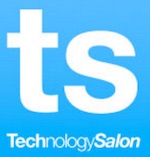 The Technology Salon is an intimate, informal, and in person, discussion between information and communication technology experts and international development professionals, with a focus on both:
technology's impact on donor-sponsored technical assistance delivery, and
private enterprise driven economic development, facilitated by technology.
Our meetings are lively conversations, not boring presentations – PowerPoint is banned and attendance is capped at 35 people. We expect frank participation with ideas, opinions, and predictions that will move the sector from talk to action.
Through our four key attributes, we've grown to be a global network of professionals who share a common passion for expanding the role of ICT in empowering development. Member conveners organize Salons around the world to increase the discussion and dissemination of information and communication technology's role in expanding solutions to long-standing international development challenges.
Facebook
Website
Bay Area Technology Salon website
Geographical Information Systems (GIS)
Thanks to Dustin Li for these suggestions.

Humanitarian OpenStreetMap Team (HOT)
Free, collaborative maps are uniquely valuable to humanitarian work, especially in places where base map data is often scarce and out of date. OpenStreetMap is a web project to create a free and open map of the entire world, built entirely from volunteers surveying with GPS, digitizing aerial imagery, and collecting and liberating existing public sources of geographic data.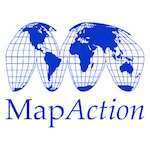 MapAction is the only non-governmental organisation (NGO) anywhere in the world with a capacity to deploy a fully trained and equipped humanitarian mapping team, often within a few hours of an alert. As an immediate response, we map the priority needs of disaster survivors and help to coordinate aid delivery so it is as efficient and effective as possible. As a long-term measure we also build the capacity of vulnerable communities so they are more resilient to disasters in future.

We work through volunteers who give freely of their time and expertise, making our work extremely cost-effective. On average it costs just £2,500 to send a volunteer on a two-week emergency deployment that can save lives.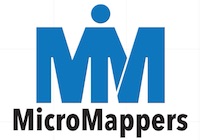 MicroMappers is a joint initiative between Qatar Computing Research Institute (HBKU),  United Nations Office for the Coordination of Humanitarian Affairs (OCHA) and the Standby Task Force. With your volunteer efforts and our partner's expertise, we created a suite of tools combining machine learning (AIDR) and human computing/microtasking (MicroMappers). As MicroMappers you tend to only see the 'clickers' used to tag data. One of the software engines behind this is AIDR. Now, the original name was Artificial Intelligence for Disaster Response. Today we are pleased to advise you that our new slightly modified name is: Artificial Intelligence for Digital Response. We still aim to serve the humanitarian community and our partners. The name change is in recognition that we serve other types of emergencies beyond natural disasters.
Facebook
Website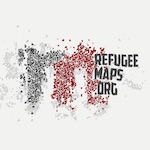 Refugee Maps is an independent project that uses geospatial and technical knowledge to help support the humanitarian network for the refugee crisis in Europe.
 RefugeeMaps was launched in September 2015 by @PranMan and @GeoMeteoMe. It extended the work of @trisday and Calais Action on Google Maps and has developed into an online application that addresses the need for the visual display of grassroots activity.
 We hope our map will allow people to channel their donations effectively and efficiently.
Hardware
Thanks to Dustin Li for many of these suggestions.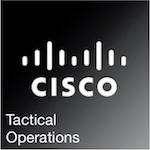 Cisco Tactical Operations (TacOps)
We set up highly secure communications on the ground during emergencies. As a Cisco Corporate Social Responsibility (CSR) mission we render aid free of charge.


Digital Humanitarian Network (DHNetwork)
The purpose of the Digital Humanitarian Network (DHNetwork) is to leverage digital networks in support of 21st century humanitarian response. More specifically, the aim of this  network-of-networks is to form a consortium of Volunteer & Technical Communities (V&TCs) and to provide an interface between formal, professional humanitarian organizations and informal yet skilled-and-agile volunteer & technical networks. Services offered by members of the DHNetwork are listed here. We are taking an iterative approach in developing this interface and will expand membership to this network over time. Membership is by organization only. We also plan to organize a crisis simulation to assess our workflows in the near future.
Facebook
Website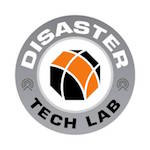 Disaster Tech Lab
At Disaster Tech Labs we are passionate about using the latest technology to assist disaster response work. We are constantly looking for ways to apply new technologies in scenarios that might improve the effectiveness of disaster response teams. Not only do we research, test and apply these technologies, we also develop new concepts and technologies.
Disaster Tech Labs also has a pool of skilled & experienced volunteers which can be deployed in response to disasters across the globe. Currently we are available to deploy local & wide area wifi networks as communications networks for disaster response teams, NGO's and other relevant organisations.

Disaster Tech Labs is an evolution of the work done by Haiti Connect, an organisation founded in response to the 2010 Haiti earthquake. Haiti Connect has used wifi technologies to built long-range and local wifi networks offering Internet access, voice & data communications to a wide range of organisations in Haiti. Disaster Tech Labs is the next step in taking these skills and experience and offering them where they're needed across the globe.

Disaster Tech Labs is a non-profit organisation and depends on volunteers and donors to carry out its work.
Facebook
Website
Webinar about their work on Lesvos
Film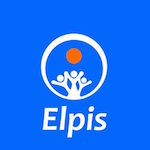 Elpis
Refugees are in need of accessing information and communication tools. Project Elpis (Gr.: Hope) bridges environment & human rights by providing free solar-powered electricity to charge mobile devices. Our goal is to install solar powered charging stations in Samos, Greece to allow incoming refugees to effectively communicate and access information. Therefore, our team has partnered up with local NGOs and solar technology companies to provide free electricity for upto 240 people per unit per day. However, we need Your help in raising the funds necessary to produce and install the solar charging units.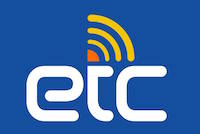 Emergency Telecommunications Cluster (ETC)
Within 48 hours of a disaster, the ETC provides vital security communications services and voice and internet connectivity to assist the response community in their life-saving operations. Within four weeks, ETC services are expanded for continued emergency relief.

Timely, predictable, and effective information and communications technology (ICT) services:
- Enhance response and coordination among humanitarian organizations
- Improve operational security environment for staff and assets
- Facilitate decision-making through timely access to critical information. 

By 2020, the ETC seeks to ensure all those responding to emergencies - including affected communities - have access to vital communications services.
The cluster approach strengthens response effectiveness through ensuring predictable and sufficient capacity, leadership, partners, accountability and coordination. Staff from all humanitarian organizations can use ETC services, regardless of membership. 

UN agencies and programmes, NGOs, Stand-by Partners, government and other humanitarian organizations partner with the ETC to fulfil its mandate and objectives. In emergency situations, members exchange information and expertise and provide personnel, equipment and solutions. Innovation of information management tools is a priority, and facilitates collaboration and coordination between members, while ensuring staff security in the field.



Geecycle is a London-based organisation that distributes old smartphones to refugees arriving in Greece. The easy way to recycle your smartphone to a refugee who needs it. 
Facebook
Website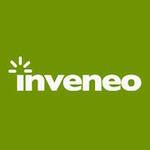 Inveneo
More than 2 billion people in the developing world live in rural and remote communities that lack basic access to information and communications technologies, such as telephony, computing, and Internet access. Access to these technologies, directly or via service organizations, can improve their lives in simple yet profound ways.

ICTs can:
* help save lives (rural healthcare and relief)
* provide better economic opportunities (agriculture, market access)
* help enforce human rights (monitoring/reporting)
* offer a better future for children (education)

Since 2004, Inveneo and our Certified ICT Partners have delivered solutions to more than 1,800 communities in 31 countries, primarily in sub-Saharan Africa. There are now 128 Inveneo Certified ICT Partners around the world.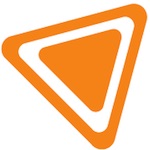 MeshPoint is Open Source WIFI Hotspots for Crisis Situations.
MeshPoint is built to last under any weather conditions out there. Hit it with a rock, or throw it into sand, mud or water – just do it. MeshPoint is the most extreme device of this kind.
MeshPoint is a compact and rugged autonomous device. It is designed to sustain extreme conditions, and rapidly provide relaible internet access for up to 150 simultaneous users per device: three times more than any other router.

This project emerged from a need to quickly set up reliable internet hotspots in transit camps for Syrian refugees in Eastern Croatia. We were doing that with a purpose of enabling the refugees to get in touch with their loved ones or access information that they need for their journey, and to enable volunteers and aid workers to coordinate their actions.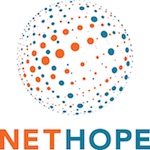 NetHope
NetHope empowers committed organizations to change the world through the power of technology.
NetHope is a powerhouse for change. By joining the world's largest nonprofits with technology innovators worldwide, NetHope acts as a catalyst for productive collaboration, innovation, and problem-solving to reimagine how technology can improve our world.

Since its founding in 2001, NetHope has grown to represent 44 international NGOs working on some of the world's toughest challenges including poverty and hunger, refugee displacement, human trafficking, gender inequality, and environmental protection.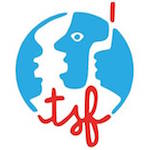 Télécom Sans Frontières
Access to reliable telecommunications has become critical to humanitarian response for both emergency responders and victims. First responders need telecommunications services to communicate assessments of the on-the-ground situation and humanitarian needs as quickly as possible and must be able to communicate with other emergency responders who are often spread across a wide geographic area. Victims of emergencies need telecommunications services to reconnect with separated family members, find medical assistance, access emergency housing and nutrition services, and contact relatives to arrange for support or simply to let their loved ones know that they have survived. Unfortunately, telecommunications services are frequently disrupted during emergencies. In some cases natural disasters or conflicts disable landline and wireless networks. In other situations, these emergencies threaten people living in areas where there was never a robust and reliable telecommunications system. Following a disaster the limited communication services, although functional, can become over-saturated slowing down the ability of local organizations to assist affected communities. The result is that in emergencies – where the need for telecommunications is greatest – telecommunications is often unavailable. 

Founded in 1998, Télécoms Sans Frontières is the world's leading emergency telecommunications non-profit organization. For more than 14 years, TSF has participated in international emergency efforts, setting up emergency communications facilities in war or disaster zones for affected populations and relief workers. With its 24-hour monitoring center and offices in Europe, Central America, Asia, and the United States, TSF crews of IT and telecoms specialists can (1) intervene anywhere in the world in less than 24 hours to provide emergency telecom service; (2) use ICT tools and experience to work with partners to make long-term development missions more effective and efficient; and (3) engage in training and other capacity-building missions to strengthen the ability of local governments and local NGOs to use ICT more effectively in emergencies. 

The top priority for TSF is to reach the affected destination and set up communication facilities as quickly as possible, in the first hours of an emergency. The initial part of the response is the most critical part of the emergency - when we save lives.

About TSF
- A worldwide network, monitoring emergencies 24/7, and ready to respond within 24 hours
- 4 bases: Managua - Washington - Pau - Bangkok
- Designated "First Emergency Telecom Responder" within the Emergency Telecoms Cluster (ETC)
- Supported by world class telecommunication companies and foundations: the Vodafone Foundation, Inmarsat, Eutelsat, AT&T, Astrium, the United Nations Foundation, PCCW Global, AT&T , la Communauté d'Agglomération Pau-Pyrénées, IT CUP and Capacity Media.

- Partner of UNOCHA and UNICEF
- Partner of the European Commission's Humanitarian Aid Department (ECHO)
- Working group member of the United Nations emergency telecoms body (WGET) and a member of the International Council of Voluntary Agencies (ICVA).
Software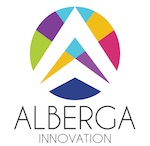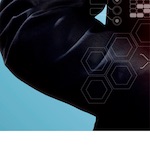 Alberga Innovation's "The Albert Solution"
Alberga Innovation is an company that is based in Espoo Finland. Espoo is well known technology hub where new success stories are growing on daily basis. From Espoo, Alberga delivers ground breaking solutions for day-to-day management in personal and administrative level.

Alberga Innovation Ltd is a super highway for start up companies that are aiming to expand business into the International markets. Alberga works very closely with the leading Universities and Technical research centers.

It is estimated that about 1.5 million asylum seekers are already in Europe and lack of coordination is making the European governments and citizens worried. This trend is most likely to continue and millions of more asylum seekers are expected to enter Europe in the following years. We decided to give our contribution for it and we created this, Albert.
Facebook
Website
YouTube [explaining "The Albert Solution"]


Borderless Hack
A full house of developers, designers, product managers, mentors and volunteers, we will try to find solutions for growing international refugee problem. Our solutions are not limited to platforms (mobile, web, IoT etc.). All actionable solutions which will impact thousands of people's lives are welcomed.
Note. Based in Istanbul, Turkey.
Facebook
Website


EmpowerHack - Empowering Women and Girl Refugees brings together people to create sustainable, humanitarian design to support women & girls in crisis contexts around the world through technology. We create code that crosses borders through diversity and host insight-driven hackathons and growth programs focused on a more inclusive design culture, sustainability and partnership. We believe designing the culture of how we work together is as important as what we create, and build practical ways to touch upon larger issues that affect all of us. #EmpowerHack is not just about technology; it's also about the human experience.
Note. EmpowerHack has several prototype tools that are worth following: Hababy for prenatal, natal, and postnatal care for refugee women; Herstory, a collaborative story-telling platform; and support for Breaking Barriers, which offers a holistic service designed to make sure that refugees can find meaningful employment that is commensurate with their skills, experience, and qualifications.


Facebook for Nonprofits
Tools and tips to help your cause and build your community

Facebook
Website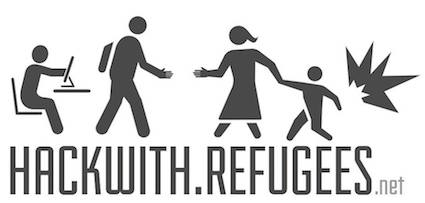 Hack With Refugees
Beyond the emergency and the positive emotional reaction generated by the massive arrival of refugees, it's time now to think about mid-term and long-term issues and opportunities. 

What can be done to increase the probability of success that refugees and migrants will find - temporarily or definitely - their place in the hosting societies / countries ?

How can we turn the refugees' arrival into opportunities together ?

How can we as positive impact entrepreneurs contribute to this while leveraging the power of technology ?

After collecting ideas on the platform http:// refugees.citizenlab.co/ for 8 weeks, we will meet in transforma bxl to work on the top voted ideas and turn them into scalable projects.

Everyone is welcome to submit ideas and to participate in the hackathon. All set of skills are welcome, technical and non technical.

What is a hackathon?:

A hackathon is a collaborative event, where teams form around ideas and work on them from Friday evening to Sunday evening in order to turn them into prototypes, ready to be implemented in real life. Although hackathons are usually linked with coding and technical skills, it will not be the case of Hack for refugees where all sets of skills are welcome.

ideas for refugees:
This crowdsourcing online platform is powered by Citizenlab. Please submit your ideas for refugees there. The platform is great to collect ideas and to improve them collectively. You can comment on uploaded propositions, post amendments, upvote and downvote.

The preferred ideas will be selected as an input for the hackathon.
Note. This group is hosted by Positive Impact Entrepreneurs Brussels.
Facebook
Facebook - Hack With Refugees - Brussels 2016
Website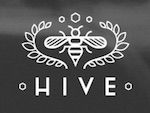 The Hive is transforming the way Americans engage in social issues. We're mapping out solutions for the most pressing issue of our time. And we are assembling the best, brightest, and smartest people we can find to help us light the way.
Facebook -- see USA for UNHCR above.
Website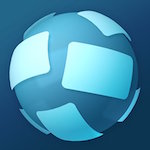 Humanitarian ID
In any humanitarian crisis, an accurate contact list is critical to help ensure an effective response. Unfortunately, managing such a contact list is nearly impossible resulting in manyout-dated lists and frustrated responders.
You, as a responder, can simply "check-in" to any crisis and provide your locally relevant contact details for the contact list. When you leave the crisis, you simply "check-out" thereby removing your details from the contact list (and email list). The process will be painless and will only take you a few seconds. But, the new approach will save countless people the current frustration of trying to find the right contacts on outdated contact lists.
Facebook
Website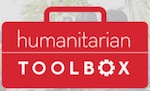 Humanitarian Toolbox
Come together, Build tools, Help the world!
A massive storm floods Manhattan - and people need to find shelter quickly.
Drought hits the Horn of Africa - and smart delivery of food supplies saves lives.
An earthquake rocks Mumbai - and first responders need to know where to go minute by minute.
Responding to disasters like these means boots on the ground—but we can help responders do more with less when we see them as coding challenges. Do you want to use your skills to do some good and learn along the way? Together a few sharp minds can save lives and make a real difference.
That's the mission of the Humanitarian Toolbox. We connect people like you with organizations in need of your expertise. You can build the next generation of life-saving tools and refine them to meet new needs as they arise.  We maintain and deploy this 'toolbox' of solutions quickly to get them in the hands of those making a difference. Everything we build is open-source and part of an open ecosystem so the tools can be adapted, integrated and deployed to particular situations as they evolve.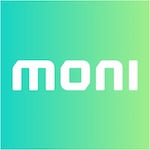 Moni's digital debit and pre-paid cards have allowed 4,000 refugees in Finland, who are denied bank accounts, to receive the government's monthly allowance. And when they find employment, the salary can be paid into a Moni account.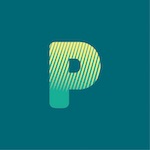 Prosper
Meet Prosper, a community of digital workers working together on web and technology projects to help refugees in Europe. We're powered by a committed team of skilled technology professionals and learners spread across the globe, with a base in Brighton, UK. To learn more about us, get involved or volunteer your time, please check out our website.
Note. Also see The Refugee Project.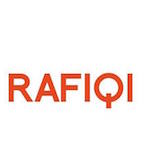 Rafiqi (Arabic expression for my companion) is an online platform for enabling digital crowd mentoring for refugees. Rafiqi breaks the distance between refugees and the rest of the world, through connecting refugees to international volunteers who provide them with customized online mentoring, and through assisting volunteers and refugees along their mentorship.
Mentoring opportunities enabled through Rafiqi aim at helping refugees develop new skills, mainly centred around IT, entrepreneurship and communication, assisting them in their university and job applications, and providing them with better cultural and logistics awareness about their host communities. Refugees benefiting from mentoring are more likely to become an economic and social asset for their host countries.

The digital and crowd-based characteristics of Rafiqi makes it possible for any volunteer to register as a mentor and any refugee to register as a mentee, irrespective of geographic location, thus scaling the mentoring benefits to a maximum number of mentors and mentees. Time flexibility is achieved through giving both mentors and mentees the option to pre-set their time commitments, starting from 2 hours per month, upon registration to Rafiqi, and to decide when to virtually meet, based on their mutual time availability. 

The mode of operation of Rafiqi is split into three major steps. In the first step, volunteers and refugees register to Rafiqi through filling a form that allows us to gather information about their interests, background, language and digital skills, and time availability. We compile the information gathered through this first step in order to match each refugee to the mentor whose skills and availability best match his/her expectations. Once refugees and volunteers are matched together, comes the third step of mentorship end to end management. During this step, we support refugees and volunteers along their mentorship, through providing them with online training, directing them to appropriate resources and opportunities, and facilitating their online interaction. 

If you are interested in mentoring a refugee, please visit our website and fill in the mentor application. If you are a refugee interested in receiving mentoring, please visit our website and fill in the mentee application.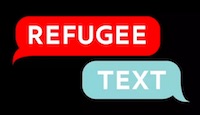 Refugee Text is for refugees that are in the need of trusted, up-to-date information. At present, we are testing a service that delivers information on seeking asylum in Europe. In the future, we will to expand upon the information we provide, according to the needs of the organisations and refugees we work with.
You can currently receive information on applying for asylum in Denmark, Sweden and Germany. We are working to expand the information in the service as soon as possible.
Facebook
Website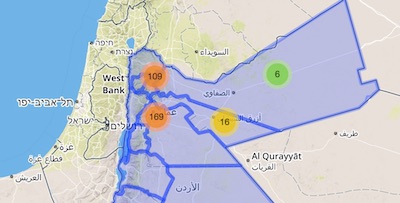 Services Advisor is available in both English and Arabic, and can be accessed using a smartphone or computer. It lists categories including shelter, health, education, protection, food and clean water. Users click on a category, and a list appears with detailed information about when and where they can access the type of service they want, including a map with clickable pins. For example, if someone selects "food", a list comes up of charity organizations, such as International Orthodox Christian Charities (IOCC), that provide items such as vouchers and parcels of food. In this instance, whoever is clicking will see that the service is only available to Jordanians and Syrians and that opening hours are Sunday to Thursday.
The app is also aimed at humanitarian and aid organizations to help them guide refugees to the right services. For instance, a health worker may see a child for a medical checkup, but discover the child isn't in school. The app allows the worker to find the right education service for that child, and make a referral to the organization if needed.

Social Media for Development (SoMe4D) brings together all who are interested in social media usage for international aid and development. As part of ICT [Information and Communication Technology] for Development (ICT4D). SoMe4D is the acronym for Social Media for international aid & Development. It is founded by freelance IT for development consultant & researcher Anand Sheombar.

Initially the aim of SoMe4D is to bring together those who are interested in the activities of international aid and development organisations operating from or based at the The Netherlands.
Facebook
Website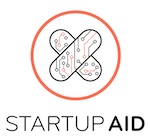 StartupAid connects humanitarian entrepreneurs and NGOs through an intranet called the Harbor. In the Harbor, users exchange knowledge and develop tools together. Teams are formed to run projects that aim to solve distinct problems volunteers and NGOs face on the frontline.
A pool of open source resources enables developers to build the technical base for a project rapidly, at almost no cost, and with the support of the best developers around the world. All projects are constantly monitored and updated based on a feedback slope with NGOs on the ground.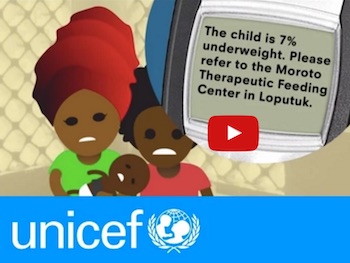 UNICEF's Rapid Pro is an open-source platform of applications that can help governments deliver rapid and vital real-time information and connect communities to lifesaving services.

Facebook
Website

Last updated July 6, 2016

Please send suggestions to Dianne Walker.