Relief services' resources - Australia
Note: This page is frequently updated. It is by no means complete.
This page focuses on Facebook groups and websites of NGOs, volunteer groups, and programs providing relief services to refugees in Australia. Links to Facebook and/or websites are just below the organizations' descriptions. Descriptions are from their Facebook page and/or website, unless noted. These are general relief services - shelter, food, clothing, and more. For specific types of services, visit other pages on this site.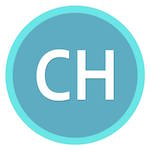 Circle Humanity
Formerly known as Business & Community Action for Refugees (BCAR) Australia, we are a digital platform that aims to support refugee resettlement in Australia. This goal will be achieved by centralising and consolidating the existing services and opportunities that are available to refugees and asylum seekers in Australia. We seek to create the means through which new arrivals can independently access employment, education, training and community services. In addition to this, we want to give community members and businesses a vehicle through which they are able to show their support for humanitarian entrants.
At present, the social services sector is extremely fragmented and difficult to navigate for new arrivals. Circle Humanity's platform is a solution to this problem. It establishes an efficient system for helping new arrivals develop personal connections with the community, as well as establishing a single access point for all individual settlement requirements.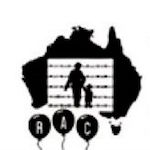 Refugee Action Coalition Sydney (RAC) is a community activist organisation campaigning for the rights of refugees in Australia since 1999. We oppose mandatory detention and offshore processing, and campaign for refugees to be welcomed in Australia. We mount public rallies and organise information stalls and public forums on refugee issues. Our events are widely reported and our members are regularly quoted in the media.
Last updated April 8, 2017
Please send suggestions to Dianne Walker.