Medical services
This page provides links to medical services for refugees.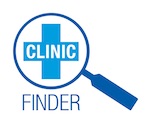 ClinicFinder is a mobile-enabled healthcare website for refugees, available in English, Arabic and Persian, designed to provide simple and clear information about free healthcare and medical services that you can access wherever you are. It is supported by leading healthcare NGO Doctors of the World UK.

It works by using the location of your phone to show where the nearest health clinics are based and what services are available there.

We also would like to invite you and other NGOs to add any details of health clinics you may know that can offer support for migrants and refugees. To do this, all you need to do is click on 'Add New Clinic Info' or alternatively, you can send us the details at tmckenzie@doctorsoftheworld.org.uk.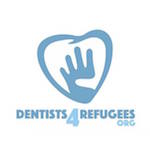 Dentists4Refugees
In accordance with the directive of UNHCR, the Catalan Association of Odontologists and Stomatologists (COEC, Colegio de Odontólogos y Estomatólogos de Catalunya), with the collaboration of Fundación Odontología Solidaria (OS), Asociación Dentistas Sin Fronteras (DSF), Development NGO Asociación Zerca y Lejos (ZyL), NGO "Amb les teves mans" (ATM) all them joined under the name of Dentists4Refugees and Pampirakis Initiative for Refugees and Migrants (PIRM), Khora Foundation (KF) have as their main objective to ensure the rights and well being of refugees as provided by the United Nations' Convention Relating to the Status of Refugees and its 1967 Protocol. The international refugee law shall be the basic legal framework for the humanitarian activities carried out by these organizations. Inside said framework, they'll try to grant the Universal Right for Oral Healthcare of the refugees by finding lasting solutions through preventing, promoting and caring for oral health, with particular attention to children's necessities and trying to foster women's rights equality. Due to the limitations in the host country, Greece, in which the National Health Service does not cover oral and dental healthcare, as well as the lack of organizations offering oral and dental healthcare in refugee camps, we believe this project to be of a special necessity for refugees.
Facebook
Website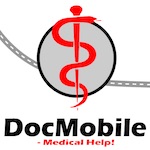 DocMobile
Our goal is the continuous medical care of those seeking protection in the camps, roads and forests of Northern Greece.
For this purpose, we operate a mobile medical practice in the form of a Mercedes Benz 308 DP with a Kögel superstructure built and equipped especially for the application, as well as a former rescue vehicle. The mobile doctor's offices provided sufficient space for initial care by a team of doctors and assistants, as well as sufficient storage space for medicines and dressing material.
Since our vehicles, always on the road from one team to the next, are always on the spot, and therefore are used continuously, additional costs for, for example, arrival and departure as well as ferry costs are saved.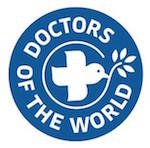 Doctors of the World is an international humanitarian organization that provides emergency and long-term medical care to vulnerable populations while fighting for equal access to healthcare worldwide.
Facebook - Doctors of the World UK
Facebook - Doctors of the World US
Website - Main


Hababy is a prototype aimed at helping pregnant refugee women identify the top five red-flags of a pregnancy at risk and improve communications between medical personnel and the pregnant women they support.
Hababy has the potential to rapidly access women that need help under a intransit/refugee camp context. The project is exploring how lightweight information, such as quick identification of life-threatening pregnancy symptoms, a patient-owned health record and timely resources for medical professionals, can improve care. We are currently exploring how Hababy can bring a standardised approach to antenatal care for pregnant women in refugee camps.
This project is working with several partners including the Muslim Doctors Association.
Facebook
Website -- link to EmpowerHack, the incubator for this effort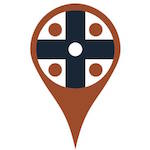 Health-Point Foundation - Medical/Dental Relief (HPF) is a grassroots,non-profit, volunteer run relief organization which was set up for the provision of medical, dental and educational services to displaced individuals regardless of religion, race and nationality.
HPF has three elements:
Health Point Project (HPP); (Currently on Hold) Involves two elements, the static clinic and mobile outreach clinical (for vulnerable refugees, who are unable to access the clinical facility themselves). The outreach team either provide clinical care at the point of contact, calls the static medical team for further support .
Dental Point Project (DPP); A static and mobile dental service under the direction of Dr Ola Hassan. Ola has already provided great dental care in French and Greek refugee camps and will develop this service by leading adequately trained dental staff to provide static and outreach dental care to refugees in various camps in Northern Greece.
The Education Point Project (EPP); Dr Maniza Malook leads the element of training and education. The focus is to give volunteers and residents (adults/children) the training of importance of oral hygiene. This is the newest element.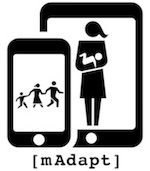 mAdapt uses mobile technology  to provide Syrian refugees with information concerning  their most pressing reproductive health needs. mAdapt is a mobile application that provides users with real-time information on accessible  reproductive health care services in their own language. This application will also provide invaluable data on user behaviour, allowing healthcare  services to better plan for demand and supply.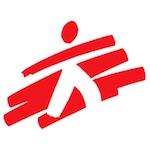 Medecins San Frontieres/Doctors Without Borders (MSF) is an independent international humanitarian organisation that delivers emergency medical aid to people affected by armed conflict, epidemics, natural and man-made disasters or exclusion from health care in more than 60 countries.

Every year MSF sends around 3,000 doctors, nurses, logisticians, water-and-sanitation experts, administrators and other professionals to work alongside over 25,000 locally hired staff. Together they run medical projects in more than 60 countries around the world.

In emergencies and their aftermath, MSF provides essential healthcare, rehabilitates and runs hospitals and clinics, performs surgery, tackles epidemics, carries out vaccination campaigns, operates feeding centres for malnourished children and offers psychological support.

When needed, MSF also constructs wells and dispenses clean drinking water and distributes materials like blankets, plastic sheeting and other basic necessities.
Through longer-term programmes, MSF treats patients with infectious diseases such as tuberculosis, sleeping sickness and HIV/AIDS and provides medical and psychological care to marginalised groups such as street children.

MSF was founded in 1971 as the first non-governmental organisation to provide both emergency medical assistance and bear witness publicly to the plight of the people it assists. MSF is an international network with branches in 23 countries.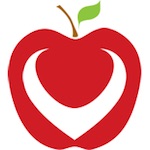 MedVint is a humanitarian NGO based in Switzerland inspired by Christian faith to relieve human suffering. The Association brings relief and recovery to people in crisis, regardless of race, gender or nationality and believe that aid should be given to everyone who is in need. The Association's only commission is the needs of the people we serve.

MedVint saves lives in emergencies through staffing of specialist volunteers and continue to help people recover from crisis in close cooperation with communities and partnership with local organizations in order to have the highest positive and sustainable impact. The Association provides various emergency relief and recovery services in the area of health care, education, nutrition and infrastructure.
MedVint focuses on placing medical volunteers in locations where refugees and the needy are often forgotten.
Note. MedVint is working in both Greece and Turkey. See their website for current projects.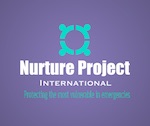 Nuture Project International is a US based, grassroots, nonprofit that provides relief to communities affected by disaster, crisis, or trauma.  By engaging experienced and qualified volunteers we are able to respond quickly to emergencies and provide rapid assessments, trainings, and grassroots support to local communities.
Nurture Project International was first discussed during a conversation between public health professionals, disaster relief experts, breastfeeding supporters, midwives, and IBCLCs who were passionate about minority rights, disaster relief, safe infant feeding, and international public health.  As a response to a call for infant feeding specialists in Europe the organization has rapidly grown and our first large project in Greece was developed. After an analysis of the current refugee crisis it was quickly concluded that there was a great need for creating an informed group to mobilize qualified and trained volunteers who would deploy to emergency situations and support mother as they fed their babies. In addition, it was concluded that education, training, and information was needed not only amongst other NGOs, health professionals,and volunteers to ensure best infant feeding practices but also for refugee mothers so that they can create and maintain peer to peer infant feeding support projects within the refugee community.
Note. Their current (March 2016) focus is on the refugee crisis in Greece.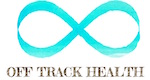 Off Track Health is an award winning not for profit organzation that offers Health and social care to refugees. Individuals are encouraged to join our once-in-a-lifetime opportunities where you work as a volunteer on development programme overseas.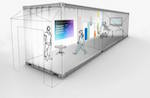 Refugee First Response Center (RFRC) is a solution to combine general medical care and interpreter services of 50 languages via video terminals in a purposely designed and customized shipping container.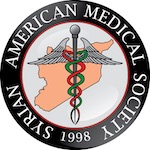 Syrian American Medical Society (SAMS) is a nonpolitical, nonprofit, professional and medical relief organization that represents hundreds of Syrian American medical professionals across the United States. SAMS is working on the front lines of crisis relief in Syria and neighboring countries to alleviate suffering and save lives.

SAMS was founded in 1998 as a professional society, working to provide physicians of Syrian descent with networking, educational, cultural, and professional services. SAMS facilitates opportunities for its members to stay connected to Syria through medical missions, conferences, and charitable activities. SAMS continues to conduct national and international conferences annually to provide a platform for exchange of ideas and best practices, recognition of leaders in humanitarian and medical work, and trainings and updates on cutting edge medical relief.

When the conflict in Syria began in 2011, SAMS expanded its capacity significantly to meet the growing needs and challenges of the medical crisis. SAMS has since supported healthcare throughout Syria, sponsoring field hospitals and ambulances, training and paying the salaries of Syrian medical personnel risking their lives to save others, and sending lifesaving humanitarian aid and medical equipment to where it is needed most. SAMS also supports Syrian refugees in neighboring countries with critical psychosocial support, medical care, and art therapy programs.

SAMS currently has offices in Washington DC, Ohio, Jordan, Lebanon, Turkey, and Syria. SAMS has over 515 grassroots members in the United States, who help lead 16 chapters nationwide. SAMS is governed by an elected Board of Directors, and its work is overseen by several volunteer committees and dedicated staff.
Facebook
Website
Website for the SAMS Foundation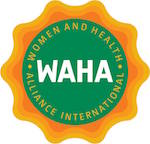 Women and Health Alliance (WAHA) is an international non-profit, non governmental organisation based in France that has been launched by Her Highness Sheikha Shamsa bint Hamdan Al-Nahyan, with the over-arching goal of addressing maternal and neonatal health in disadvantaged communities throughout the world. In October 2012, WAHA International was awarded the status of a "welfare and assistance" organization by the Ile-de-France Prefecture in recognition of its actions to improve maternal health in the world.
Her Highness has a longstanding committment to women's causes and believes that "no woman should die while bringing new life into the world or suffer needlessly for the rest of her life due to a lack of appropriate medical care". She calls on the international community to unite to reduce the unacceptably high levels of maternal mortality in developing countries and appeals for greater efforts to improve women's health.

WAHA strives to be an important international player in terms of implementing and funding a wide range of activities that promote women's health in settings where the needs are greatest, and in advocating for greater action to be taken to reduce maternal deaths.
Facebook
Website
Last updated September 18, 2017
Please send suggestions to Dianne Walker.