Local organizations
Note: This page is frequently updated. It is by no means complete. These resources provide comprehensive updates.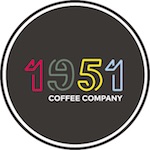 1951 Coffee Company is a non-profit specialty coffee organization seeking to promote the wellbeing of the refugee community in the San Francisco Bay Area by providing job training and employment to refugees and asylees while educating the surrounding community about refugee life and issues.
2410 Channing Way, Berkeley
(510) 280-6171
info@1951coffee.com

Facebook
Website
Daily Cal article - January 23, 2017
LA Times article - February 12, 2017
SF Chronicle article - February 6, 2017
KQED's Bay Area Bites - February 14, 2017
Daily Mail (UK) article - February 16, 2017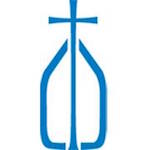 Catholic Charities of the East Bay is a diverse, multi-service nonprofit Human Services agency. Since 1935, it has played a central role in providing social services and advocacy to the poor and vulnerable in Contra Costa and Alameda counties regardless of their religious faith. Catholic Charities of the East Bay works with youth, children and families to promote self-sufficiency, strengthen families and pursue safety and justice.
Safety Net & Asset Building Services
Mental Health & Violence Prevention Services
Education & Workforce Development Services
Legal Immigration & Naturalization Services
Social Justice & Advocacy
Catholic Campaign for Human Development - CCHD

433 Jefferson Street, Oakland
(510) 768-3100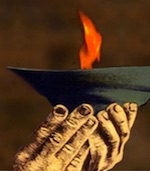 Center for Empowering Refugees and Immigrants (CERI)is a grassroots, non-profit organization founded in 2005 by a small group of bilingual/bicultural mental health professionals. It is dedicated to providing culturally competent mental health and other social services to refugee and immigrant families with multiple layers of complex needs, exposure to violence and trauma both in their current environment and in their native countries, and weakening intergenerational relationships.
The agency's focus is on refugees and immigrants from Afghanistan, Bosnia, Cambodia and Iran. Presently the majority of our 200 clients are Cambodian refugees living in Oakland, California.
544 International Boulevard, Suite 9, Oakland
(510) 444-1671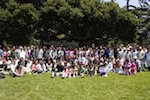 East Bay Refugee Forum (EBRF or the Forum) is a partnership of over 38 agencies in Alameda County serving refugees. The Forum's mission is to promote refugee self-sufficiency, leadership, advocacy, and to serve as the common voice for refugees in the San Francisco East Bay. Services provided by these agencies include:
Asylum Orientation
Domestic Violence
Education/TutoringEmployment
Emergency Food/Safety Net
Health Care
Human Trafficking
Income Tax Preparation
Legal Services
Mental Health
Seniors
​System Assistance for New Arrivals
Transportation
Vital Documents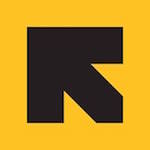 International Rescue Committee - Oakland
Our programs are designed to ensure refugees thrive in America--whether ensuring children are enrolled in school, adults become self-reliant through employment or starting businesses, or families receive acute medical care they need to recover from trauma or illness. The IRC helps those in need to rebuild their lives and regain control of their future in their new home community.
Refugees are greeted and welcomed at the airport by IRC case workers and volunteers to ensure their transition is as comfortable as possible. The IRC also makes sure newly arrived refugees receive:
A furnished home
Help with rent
Health care
Nutritious, affordable food
English language classes
Help building job, computer, and financial literacy skills
Education for their children
Social services and community support
Legal services towards residency and citizenship
Our programs in Oakland:
Resettlement is with clients from touchdown at the airport. Within the initial three month span, the team helps refugees with housing, employment, benefits, health insurance, enrollment in English classes, cultural orientation, and referrals to internal and external support. Intensive case management is available for clients with special needs, for example a health condition, who may require additional support.
Early Employment assists clients in finding their very first jobs in the United States. This program offers basic job training, assistance with resumes and interviews, vocational scholarships, and weekly ESL classes.
Economic Empowerment  addresses the needs of more established refugees, by blending workforce skills and development, financial education and coaching, and public benefits support to help clients build sustainable careers and long term financial stability. 
New Roots works to increase refugee access to and participation in the local food system through nutrition education, food security programming, community gardening, and micro-enterprise training. 
Immigration not only serves our refugee and asylee clients, but also any low-income immigrant population. The department provides assistance in applying for Green Cards, Citizenship/Naturalization, travel documents, employment authorization, visa applications, petitioning for family reunification, CAM/AOR, and Deferred Action for Childhood Arrivals (DACA). 
Anti-Trafficking strives to provide timely, high-quality, comprehensive services to survivors of human trafficking as well as raise awareness and educate the public through collaboration and coordination with law enforcement and other community organizations.
440 Grand Avenue, Suite 500, Oakland
(510) 452-8222
NorthernCalifornia@Rescue.org
Facebook
Website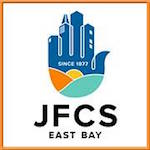 Jewish Family and Children's Services (JFCS) of the East Bay
Rooted in Jewish values and historical experiences, and inspired by the strengths of the diverse communities we serve, JFCS East Bay promotes the well-being of individuals and families by providing essential mental health and social services through every stage of life. We are proud to serve and support Alameda and Contra Costa county residents of all ages, races, and religions.
Note, Services for refugees and immigrants include:
Family and parenting support
Health navigation
Immigration legal services
LGBT refugee services
Mental health services
Refugee resettlement
Refugees Welcome Fund
Russian Jewish Program
Senior services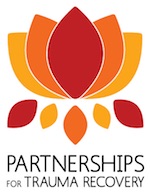 Partnerships for Trauma Recovery joins the global movement to reduce the mental health gap by addressing psychological trauma caused by war, torture, human trafficking, and persecution due to identity and beliefs. We strive to narrow the gap by: (a) Expanding the availability of culturally aware, trauma-informed and contextually adapted mental health services; and (b) Reducing factors that cause trauma through trauma-informed policy analysis and advocacy.
See their Refugee Voices program and the Mosaic Healing Program.
1936 University Avenue, Suite 191, Berkeley
(510) 343-9026 for questions related to their mental health services
(510) 295-4924 for all other questions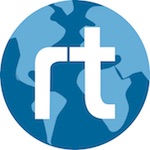 Refugee Transitions
Our mission is to assist refugee and immigrant families in becoming self-sufficient in the United States by providing services to help them attain the English language, life, job and academic skills they need to succeed in their new communities.
Education, Family Engagement, and Community Leadership programs for newcomers in the SF Bay Area. 
We currently serve over a thousand clients from over 50 countries and have offices in San Francisco, Oakland, and San Jose.


San Francisco Coalition of Asylee, Immigrant, and Refugee Services (SF-CAIRS)
Established in 2007, SF-CAIRS is a coalition of organizations serving the San Francisco Bay Area asylee, immigrant and refugee community and its service providers. SF-CAIRS is a multidisciplinary body of over 20 agencies and 60 members with representation from city government, community based organizations, employment, immigration and health care providers, educational and vocational training organizations and other support services.
We collaborate to ensure all immigrants live healthy and productive lives in a safe and inclusive environment by expanding resource knowledge among service providers about health, employment, social, education and legal services for recent refugees, political asylees and immigrants in San Francisco.
SF-CAIRS aims to serve San Francisco Bay Area asylee, immigrant and refugee communities and its service providers by:
Expanding knowledge and access to health, employment, social, education and legal services;
Supporting advocacy efforts through coalition-wide networking, information sharing, cross-referrals and community education; and
Identifying and addressing challenges faced by immigrants at personal and societal levels.
The Membership Directory is a comprehensive list of San Francisco agencies serving asylees, immigrants, and refugees, and includes some agencies in the greater Bay Area.
Facebook
Website


Last updated August 13, 2017
Please send suggestions to Dianne Walker.