Livelihood resources
Note: This page is frequently updated. It is by no means complete.
This page focuses on Facebook groups and websites of NGOs, volunteer groups, and programs providing refugees with employment resources. Links to Facebook and/or websites are just below the organizations' descriptions. Descriptions are from their Facebook page and/or website.
See Labour Market Integration of Refugees: Standards Set by EU Law.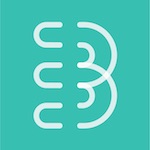 Breaking Barriers offers a holistic service designed to make sure that refugees can find meaningful employment that is commensurate with their skills, experience, and qualifications.
Note. They are based in the UK.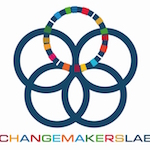 Changemakers Lab enables entrepreneurs and key stakeholders to cooperate and cocreate impactful and sustainable solutions that solve social challenges #socent #impinv 

Changemakers Lab provides locals, refugees and social entrepreneurs with a platform to develop their skills, co-create sustainable businesses and attract foreign direct investment, stimulating local economic development, job creation opportunities and integration.

Social Entrepreneurship - a business that has a positive impact on society, whilst being self sustainable / making a profit

Impact Investment is investing in initiatives that have a greater return than "profits" / monetary value. "Returns" would include wellness, environmental impact, happiness, job satisfaction, job creation, etc.
The Lesvos Coworking Hub
Purpose of the hub
We plan to set up a tech hub at Kara Tepe and in the city centre. It will be a space where locals, talented refugees, NGO's, entrepreneurs from the outside and investors work together to create and/or test solutions. Solutions for issues relating to the refugee crisis, but also solutions that create permanent jobs, that serve clients worldwide and attract international investors.
Activities in the hub
The Changemakers Lab hub is an entrepreneurial co-­working space focused on creating new solutions and jobs. Learning, incubation and acceleration programmes is the core of our activities at Changemakers Lab. Our focus is on the tech and creative community. Through Changemakers Lab, we invite locals and refugees to come together and assist in integration.
Our ambition is to grow the Changemakers Lab initiative into a major leading tech and creative hub in the mediterranean area.
The following projects / programmes have been identified as areas of interest which we would like to launch early (in July/August) and which we believe could be key catalysts for economic development on the island:
•   testing and implementing solutions for humanitarian challenges
•   tech skills development (for both locals and refugees)
•   business skills development
•   support for local social impactful enterprises
•   impact tourism


CUCULA is a social design initiative with the aim of improving the situation of refugees in Germany. 

Our goal is to establish a sustainable and social design manufacture from which real educational and training opportunities and thereby new prospects for asylum seekers without clarified residence status will arise.

In CUCULA young people with refugee status can learn craft skills in various design areas - especially in installation and furniture design - whilst also learning German and basic academic skills.

With this holistic program we want to give support on arrival to young people who are literally "stranded" in our city on the run from violence and poverty in their home countries and empower them as quickly as possible to catch up on education and training.

In this context, in winter 2013, five young refugees from Oranienplatz received shelter at the youth center Schlesische27 and were able to apply their creativity and diverse knowledge of craft and design to the development of surprising objects and graphics. They were supported by the product designer Sebastian Däschle, who soon began producing furniture with the group from designs by Enzo Mari / "Autoprogettazione". From this was born the idea of starting a creative business venture.
We want to formulate a model that does not consider social and economic as contrasting, but rather establishes a connection between them and recognizes interdisciplinary working methods and community exchanges as the basis for it. With this project we intend to create a welcome culture through education, work and exchange. Also, through intercultural exchange in the joint collaboration we intend to examine new spaces of possibility for both the people who have fled to Germany and the prevailing civilian society.
[Translated from their website. Original in German.]



Entrepreneurs Without Boundaries
[This effort is still in development. Here is a slideshow that illustrates the service.]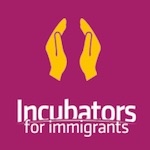 Icubators for Immigrants
The foundation 'Incubators for Immigrants' wants to help refugees to build a new economic and independent existence in the Netherlands. Therefore, we'll provide them with knowledge, financial support and assistance with the set-up of their own private Dutch company. And we'll help to give them a residence permit faster than usual. We hope to give the refugees a goal and we hope that we can take away the hopelessness of this situation. Besides this, we simultaneously work together to ensure that there is a societal, cultural and economic contribution to the Dutch society. Incubators for Immigrants has been founded by a group of entrepreneurs, who prefer to resolve things rather than to start an endless conversation. Curious? Want to participate? Please read the frequently asked questions.
How do we work?

Refugees are people with different backgrounds and capacities. We want to discover the entrepreneurs of this group and give them the opportunity to give their lives a meaningful goal in the Netherlands. These people can submit their business plan to us. The potency of this business plan will be evaluated by the foundation after the submission. If a business plan is assessed as promising, the person will be included in our support program.

What's the story?
Incubators for Immigrants has been founded by a group of like-minded entrepreneurs, who agreed that a positive action had to take place instead of the endless conversations. By using another constructive way to look at 'the problem', they discovered that enterprising refugees could get a (temporarily) residence permit faster than usual if they would be a serious entrepreneur in the Netherlands. Incubators for Immigrants removes the bureaucracy that is involved with the foreign start-ups and with that they give refugees the same opportunities as Dutch entrepreneurs. A solution based on the fact that every human being has the same rights to free establishments and equal opportunities, including refugees who have arrived in the Netherlands. These values are shared by the INCO Business Group, who helped this initiative to take place and who also sponsors the foundation. With the help of INCO Business Group it was possible to set up the foundation.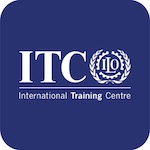 International Training Centre is the training arm of the International Labour Organization. It provides practical, needs-based training and learning, and assists the ILO's pursuit of decent work for all by strengthening the capabilities of governments, workers' organizations, employers' organizations and other development players in the areas of labour, social justice and development, where the issues need to be understood and tackled from a multidisciplinary perspective.

Since it opened in 1965, some 214.000 participants from more than 190 countries have taken part in the Centre's training activities and events – on our campus in Turin, in their home countries or online – in various languages. We make our expertise available through standard courses, post-graduate training, tailor-made programmes, and longer-term capacity-building projects, seen as part of lifelong training.

By boosting the skills and performance of citizens, training shows itself to be a key to sustainable development. 
Note. In 2017 the ITC held a specialized training Market-based livelihood interventions for refugees. "This training has been initiated and developed by the ILO and the UNHCR as a response to a lack of a specialised training on market-based livelihood interventions for refugees. It applies the "Making markets work for the poor" (M4P) approach and draws upon experiences and lessons learnt from joint UNHCR-ILO pilot projects that tested the added value of market assessments and value chain analyses for the promotion of livelihoods of refugees in a number of countries, including Costa Rica, Egypt, Zambia and South Africa."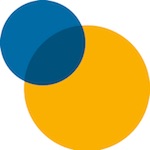 Jobs4Refugees is a charitable organisation, which was founded end of 2015 in Berlin. Our aim is to help refugees find work and apprenticeships. The idea is to allow them to parttake in our society self-determinedly. We believe that taking up work is a decisive step towards a successful integration.

We conduct personal interviews with the refugees in German, English, French and Arabic to find out about their skills and motivation. Among other things, we help with writing application documents and aim to help understand the German application process and lower cultural barriers.

At the same time, we work with companies and suggest potential candidates to them. We support employers with their questions on employing refugees. We reamin in contact with both parties after work has been taken up, in order to ensure a sustainable working relation.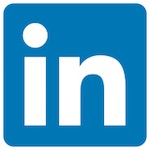 LinkedIn for Good - Welcome Talent - Sweden
"Helping newly settled refugees find economic opportunity in Sweden"
LinkedIn's vision is to create economic opportunity for every member of the global workforce. It's this vision that makes me proud to work for LinkedIn, especially when it can help an important global issue: the refugee crisis.
Last October, a friend who works at the Swedish Migration Board shared with me some of the challenges refugees face as they enter the country and look for employment. These challenges include no local professional network, a language barrier, the nuances of a new culture, and of course, knowing where to find a job. We quickly realized that LinkedIn had a unique opportunity to leverage what our company does best: connect these individuals – many of whom are highly skilled – with opportunity.
On a per capita basis, Sweden has received more refugees than any other European country. In addition, many of these refugees have skills that the Swedish economy can benefit. According to a recent article, a quarter of refugees in 2014 had higher education — up almost 5% on the previous year. More than two-thirds of them had skills that matched graduate job vacancies.
Today, we are very proud to launch Welcome Talent, a new initiative that aims to help refugees in Sweden find opportunities created specifically for them and their unique circumstances. The site includes resources in both Arabic and English, including potential opportunities and information on how to create an effective LinkedIn profile. There is also a section for employers that explains how to to post internships and jobs on LinkedIn, at no cost, for refugees. Employers simply mark their internships and job opportunities with a special hashtag, #welcometalent, so they can be easily discovered by refugees. To date there are more than 150 opportunities from companies such as Spotify, Proffice, 3 and Happyr.
Facebook
Website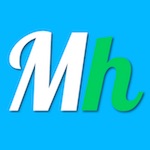 MigrantHire
We connect refugees with IT companies where the working language is English. We want to help 10,000 refugees get a job in 2016.
Note. MigrantHire is based in Germany.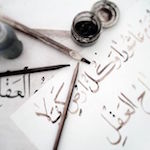 Natakallam - A Different Kind of Arabic Learning
NaTakallam, (we speak in Arabic), pairs students learning Arabic with displaced Syrians in Lebanon and beyond, for conversation-focused sessions over the internet.

Through this online platform, students have the option of practicing their speaking skills, with full flexibility concerning the timing, length, and format of the sessions. They also engage in a unique cultural experience while providing Syrians with an enriching part-time work opportunity in a country where finding a worthwhile job is difficult.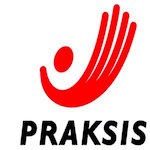 Praksis is an independent non-governmental, non -profit organization whose primary objective is the design, application and implementation of humanitarian and medical actions through specific programmes. The beneficiaries of PRAKSIS are Greek poor, homeless, uninsured, economic migrants, undocumented migrants, asylum seekers and refugees, unaccompanied minors, trafficking victims, sex workers, street children, injection drug users, Roma, people living with HIV/AIDS, men having sex with men (MSM), inmates and ex-inmates, Greek families heavily affected by the economic crisis - in general every person experiencing social and/or economic exclusion and is deprived of basic goods. The main objective of PRAKSIS programs and actions is to combat social and economic exclusion of socially vulnerable groups as well as to advocate for and promote their social rights. These main objectives include the design, application and implementation of humanitarian and development programmes. In particular, PRAKSIS aims: (a) to provide free social services and prime medical services; (b) to work towards prevention and awareness; (c) to promote solidarity and volunteerism; (d) to develop programmes against social and economic exclusion of vulnerable social groups and individuals; (e) to create or/and support networks which advocate for the needs of the target groups and (f) to develop a dialogue with the Greek society along with state agencies. The basic services provided by PRAKSIS under its specific programmes are: - Direct and free of charge Primary Health Care and Pharmaceutical Provision - Basic hygiene services (shower, hygiene kits, clothes etc) - Psychosocial support - Social support - Job counseling and promotion to work - Legal counseling - Financial support under specific programs - Side supportive services - Accompanied support services to state agencies or other infrastructures - Accommodation All services are provided for free. PRAKSIS operates throughout Greece and especially in the regions of Attica, Central Macedonia, the island of Lesbos and the greater area of Patras. Moreover, our Mobile Medical Units visit the islands of Northern Aegean and the Dodecanese, and Northern Greece (from Thessaloniki) to Promahonas border lines) and always in accordance with any emerging needs.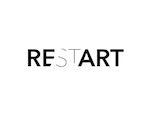 Restart is a Berlin-based social enterprise looking to give refugees a creative outlet, connections to fellow artists and access to an online art marketplace in their new European homes. Modeled after ArtLifting, a Boston-based benefit corporation that sells and licenses the work of homeless artists, Restart hopes to be a resource for creative refugees trying to remake their lives and careers in Europe.
Founder Jonas Nipkow started developing the idea in Berlin after attending a job fair for people he calls "newcomers" — the term he prefers for refugees. He was struck by the fact that most job opportunities there were in manufacturing and service. "I wondered," he remembers thinking, "where are the programs for creative people?"
The demand was there, and after Nipkow founded the organization in early March 2016, word spread quickly.
"Once we met artists, they knew other artists, and we realized there were a lot of artists among newcomers," says Nipkow. Within just weeks, in early April, Restart launched its first-ever exhibit in Berlin with the works of five refugee artists. "It was great to see how excited the artists were, not just to be seen as refugees, but, as talented, creative people," says Nipkow. 
Facebook
Website
"Making art helps this refugee create her new life in Austria" - January 9, 2017 article in PRI



Refugees Work helps newcomers build their digital skills, connect with community and find freelance work. We are a platform for freelance programmers. Create a profile, list your skills and we will help you find a local company or organisation that will hire you. 
Note. Based in Berlin.

Re:Start
What few people know but several studies show is that migrants and refugees are an integral part of the kickstarting scene in Germany. 

We therefore see the current influx of newcomers as an opportunity that should be seized! 

How so? 

We want to help refugees to set up their own businesses in Germany. In order to kickstart in Germany it needs assistance - we want to provide that kind of support. We see ourselves as a platform where refugees (and residents) can come together and inspire each other, create new ideas and kickstart. 

We organise innovative workshops and events and help refugees to built a network of likeminded newcomers. We help refugees to test and implement business ideas and support them with legal issues, help compile business plans and search for potential investors. We offer a wide network of mentors and supporters who are able to support our entrepreneurs in the long-term with their specific concerns and questions.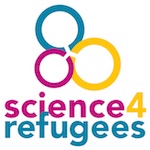 Science 4 Refugees
The European Commission has launched the Science4Refugees initiative to help refugee scientists and researchers find suitable jobs that both improve their own situation and put their skills and experience to good use in Europe's research system.

Science4Refugees matches talented refugees and asylum seekers who have a scientific background with positions in universities and research institutions that are 'refugee-welcoming organisations' and that have suitable positions available, including internships and part-time and full-time jobs. 

Science4Refugees is accessible to refugees and institutions through the EURAXESS - Researchers in Motion portal (www.euraxess.org), a pan-European initiative providing access to a complete range of information and support services to researchers wishing to find jobs and pursue their research careers in Europe.
SkillUp - "Paving the Way for Quality Youth Employment in Europe"
Note. As of mid-February, there was an effort to focus on helping refugees in Europe develop employable skills and find jobs. The group is based in Belgium.
Facebook
Website [for a presentation on SkillUp]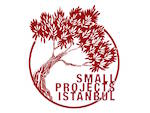 Small Projects Istanbul - for Syria (SPI)
The future of Syria may be uncertain, but the future for students and families from Syria doesn't have to be. SPI's mission is to facilitate re-entry into formal education for children and provide access to supplemental education for the Syrian community. It also runs a Women's Craft Collective to create opportunities for livelihood support.

Startup Refugees
Asylum seekers have left everything but their human capital behind them. Now they languish in human containers in reception centres – and with the asylum seeking process stretching from the current six months even up to a year – people will inevitably get frustrated. At the same time, Finnish law allows asylum seekers to start working three months after applying for asylum. Herein lies a big unused capacity!
Turning asylum seekers into entrepreneurs! Startup grants from Startup Refugees promote the employment ideas, and integration into society, of entrepreneurial people who are being granted asylum in Finland. The seeds of businesses can already be sown in reception centres.
The Startup Refugees programme maps out the skills, entrepreneurial experience and business ideas of residents at reception centres – and offers startup grants for the best ideas. The first micro enterprises could for example support the statutory tasks of reception centres – housing and food provision.
We invite all Finnish companies to become business sponsors with their own €1000 startup grants! By ordering the info pack to your email, you will get more information about what business sponsoring means and how you need to proceed.
Entrepreneurship workshops and unlocked entrepreneur networks lend support for micro entrepreneurship stemming from asylum seekers themselves; entrepreneurship can solve many problems found in reception centres and nearby areas. Workshops are run by the best experts in the field, from entrepreneurs with an immigrant background to entrepreneurship trainers.
In the long run, Startup Refugees aims to create scalable services out of innovations at individual reception centres, which could then become new growth companies. Our societal task is to promote the integration of immigrants and bring fresh ideas to the Finnish innovation field. Many success stories in Finland's corporate history have come from immigrants' ability to think differently. And we shouldn't forget either that, among others, Apple's Steve Jobs was a second-generation immigrant from Syria.
Facebook
Website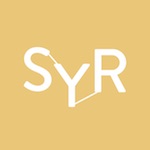 Syr Restaurant
Over the past few months many newcomers have arrived in the Netherlands, including from Syria. People just like us: with talents, dreams and ambitions. With Syr Restaurant the Gys Foundation is starting a project where they can use these talents and further develop their skills, making them feel at home in Utrecht and take part in Dutch society. Refugees with a residence permit will work at the restaurant. While visitors are enjoying delicious Syrian cuisine a bond will be formed between the different cultures.
Facebook
Website
Video [on their Crowdfunding website]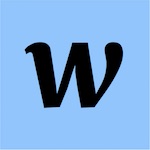 Workeer
Die erste Jobbörse für Geflüchtete und Arbeitgeber, die ihnen Chancen eröffnen wollen.

[Translated from their website] workeer is the first training and job market in Germany, which is specifically aimed at Escaped. With the platform a suitable environment to be created in which this particular group of job seekers meets appropriate employers.

The job market has emerged as a final project under our BA Communication Design studies at the HTW Berlin in summer, 2015. We are planning the continuation and development continue on our final addition.

Last updated February 17, 2017

Please send suggestions to Dianne Walker.