January 30, 2017
Facebook Groups I administer:
Past Courses:
contact: bev[at]berkeley[dot]edu
I am Professor emerita of Political Science and Political Economy at the University of California Berkeley and the former Director of Berkeley's Center for German and European Studies and Co-Director of Berkeley's European Union Center for Excellence. I teach courses on Theories of International Political Economy, American Foreign Policy, Feminist Theories of International Relations, and currently, Ethnic and Religious Conflict, as well as Global Conflict and the Refugee Crisis. I have written policy papers, articles, and a co-edited book on the causes of cultural conflict in Europe, Greece, Bulgaria, and the former Yugoslavia. I have also written books and articles on German and European Politics and German and European Foreign Policy I received fellowships from the Turkish National Science Foundation and from the European Commission to study the demographics of the refugee crisis in Turkey and Europe, and, in the summer of 2015, I became an "accidental volunteer" along with my colleagues from Yasar University, providing aid to refugees living on the streets in Izmir, Turkey. You can see what we are doing on the Facebook page below.
Current Courses

Olli 2018

In Ancient Greece, All Temples offered asylum to anyone seeking it......from victims of domestic violence to ousted politicians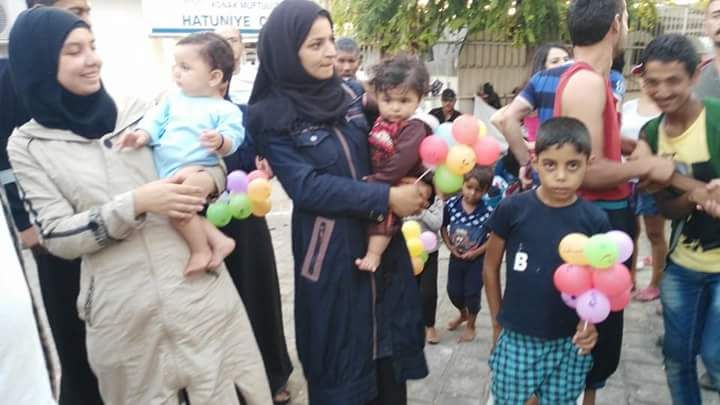 Turkey 2015. Syrian refugees offered temporary refuge until they move on to apply for asylum in the EU